Welcome to the Unwanteds Wiki
The Unwanteds Wiki is an encyclopedia of people, places, and events that are portrayed in the Unwanteds series, written by Lisa McMann, who is known particularly for her works in the fantasy genre.
Fanfiction and speculative writing should be kept in user blogs only!
This wiki is incomplete so feel free to help out!
News
All the latest news on The Unwanteds series and the wiki.
November
No current news...
Our wiki needs updating! Go to a random page and start fixing articles! Or, go to the Wiki Insights page. To write a new article, just enter the article title in the box below and click the button.
If you need help, feel free to contact an active user.
While the nature of writing about fictional works requires a certain amount of flexibility, ad hoc decision making, and some policies may be subject to change, we do maintain a set of rules. They can be found over on this page.
What's going on around the wiki

New Pages

A list of the most recent pages created.

Loading RSS data...
Mr. Today is the creator of Artimé and is the twin brother of former High Priest Justine and father to Claire Morning. He originates from Warbler Island. He and Justine started to plan Quill when they were fourteen. He also removed the memories of their magical powers from the first people of Quill. They were returned in Island of Silence.
Soon after Marcus and Justine robbed the memories of the mages, Justine took the position of High Priest. Marcus and Justine decided on Positions in Quill, although they were mainly influenced by Justine, which is evrident in the Unwanteds. Marcus put all the Unwanteds outside the Walls of Quill under a sleeping spell. This continued until his daughter, Claire Morning, was announced an Unwanted. He then proceeded to make the Great Lake of Boiling Oil and Artimé for her in order to save all who had been deemed Unwanted.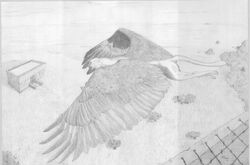 Simber as drawn by Swiftpelt33.
We currently have 6 active contributors and a total of 5,806 edits!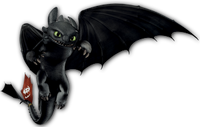 Children's Literature
Go to these sites for info or for help with your own wiki!
Alice's Adventures in Wonderland • Amulet • Anne of Green Gables • The Chronicles of Narnia • Dear America • Goosebumps • Guardians of Ga'Hoole • Harry Potter • How to Train Your Dragon • Little House on the Prairie • The Magic School Bus • Miss Peregrine's Home for Peculiar Children • Oz • The Polar Express • The Railway Series • Septimus Heap/ToddHunter Moon • Tracy Beaker • The Underland Chronicles • The Unwanteds Series • Wings of Fire
Want your community included? See how!

Ad blocker interference detected!
Wikia is a free-to-use site that makes money from advertising. We have a modified experience for viewers using ad blockers

Wikia is not accessible if you've made further modifications. Remove the custom ad blocker rule(s) and the page will load as expected.