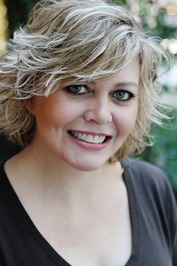 Lisa McMann is the author of The Unwanteds series.
Personal Life
Edit
Lisa McMann (born February 27, 1968) is an American author. She was born in Holland, Michigan and currently resides near Phoenix, Arizona.
Published works
Edit
The Unwanteds
Edit
Wake Trilogy
Edit
WAKE (2008)
FADE (2009)
GONE (2010)
Visions Trilogy
Edit
Crash (2013)
Bang (2013)
Other books
Edit
Cryer's Cross (2011)
Dear Bully (2011)
Dead To You (2012)
The Trap Door (Infinity Ring #3) (2013)
Ad blocker interference detected!
Wikia is a free-to-use site that makes money from advertising. We have a modified experience for viewers using ad blockers

Wikia is not accessible if you've made further modifications. Remove the custom ad blocker rule(s) and the page will load as expected.